Resin Floor Joints
Floor joints are one of the main causes of problems and failures in all types of floors and floor finishes from joints in concrete floor slabs, cement screed or underlayments, to joints between different elements of the floor finishes, tiles, wood floors and carpeted floor finishes. The same is true for all types of resin flooring, from simple resin floor sealers and high build floor coatings, through self-levelling (SL) specialist resin floor systems, such as those designed for high chemical resistance that need to be hygienic and easily cleaned, plus those that are electrically static dissipative (ESD) and conductive, to heavy duty, trowelled resin screeds and the flexible, crack-bridging, resin comfort floors and adaptations of these for car park deck waterproofing systems. In every single type of resin floor finish it is important that the joints are identified / located in accordance with the structural engineering requirements and are correctly dimensioned to accommodate the anticipated movement, and where required they are sealed appropriately.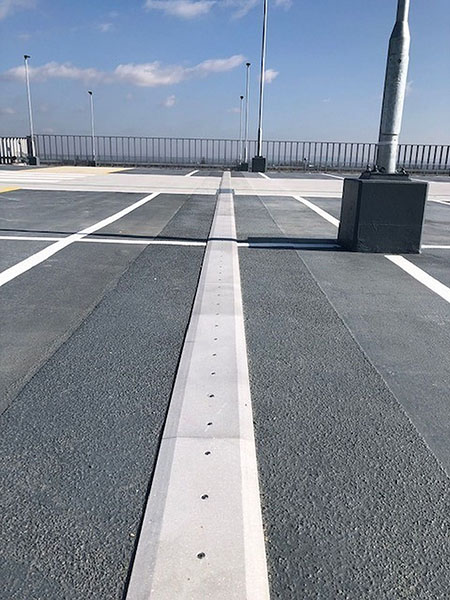 Inadequate joints by number, location, dimension and design, probably combine to represent the majority of so-called 'failures' in resin flooring, and which to be honest are nothing to do with the resin floor system itself. The resin floor or car park deck waterproofing system in these instances has often been correctly selected, designed and installed, except for the floor joints, or even just some of the floor joints.
As previously mentioned here and on the Resin Floor Details page, on every project the floor joints are always going to be at least a potential major point of weakness and so these must always be fully considered and carefully detailed. This is where a lot of potential problems start – and therefore this is also where they can be prevented!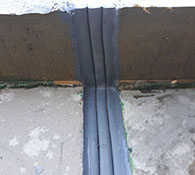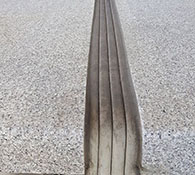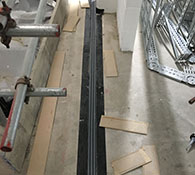 Resin Floor Joints on Car Park Decks
Car park deck joint sealing systems can be amongst the most challenging types of floor joints.This is because of the additional exposure and functions of the deck joints and their joint sealing systems. In multi-storey car parks, in addition to accommodating the joint movement and providing a watertight seal in the surface, the deck joints also have to accommodate impact and abrasion by the vehicular traffic, thermal movement from the external exposure to the elements and to be resistant to automotive fluids that may be spilled more commonly than many people realise, including fuels and hydraulic oils etc. Car park deck joints can simultaneously have an increasingly significant role in providing the required degree of fire resistance in the structure itself, and specifically in preventing the spread of fire through the decks to reach other cars, facilities or people, above and / or below the top and intermediate decks.
So that is all very easy then – to simultaneously accommodate movement, impact and abrasion, provide chemical resistance and act as a fire barrier…..! These are all important and in combination these give significant design and engineering challenges for new car park design and construction, and also for the refurbishment of existing car parking structures. Existing car park structures will usually require significant upgrading when any degree of refurbishment is required, as standards as well as customer expectations have moved on in almost all areas, and with regard to upgrading the joints, Emseal movement joint systems can provide the right solution. When compromises are made without a full risk assessment, the potential for future issues, problems and costs are extremely high for everybody involved.
You can also view and/or download the NCC-Emseal Project Checklist : CHECKLIST VIEW / DOWNLOAD
This Checklist is intended to help you make your initial assessment of the requirements and ensure that nothing is left to chance - or to the easiest option for the guys on site that day!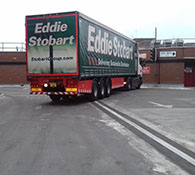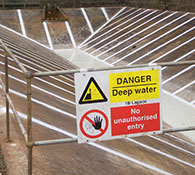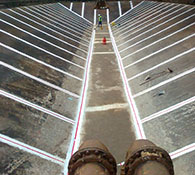 We hope the information relating to your industry area and project is useful and of initial assistance. You are also welcome to call us for our FREE support at any time on: 01257 266696 Alternatively, you can email us technical@resinflooringsite.co.uk and we will get back to you just as soon as we can.