Conica Resin Flooring Products

Conica for functional flooring and innovative flooring systems with solutions for all requirements
Conica AG in Switzerland, has over 40 years of extensive expertise and experience in the development and production of a wide range of functional and aesthetic flooring systems, supporting their successful installation from the design office right through to handover on your site. In the UK this technical support service throughout the UK is now provided by NCC as the leading partners of Conica in the UK.
Conica system solutions are available for a wide range of applications including:
Resin flooring for many industrial and processing applications
Car park deck waterproofing and protection systems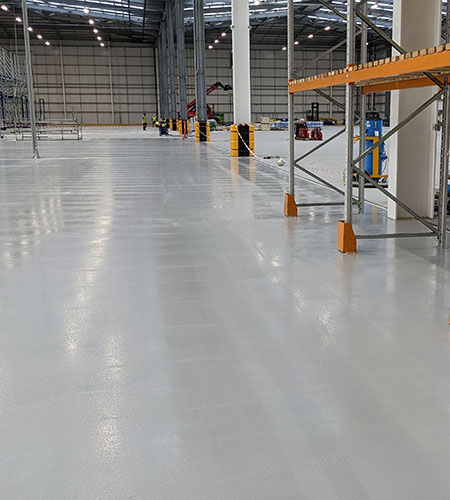 Decorative comfort flooring for public and commercial buildings
Substrate sealing systems and liquid membranes
High performance resin bound stone carpets
The demands on floor finishes functionality, resistance, resilience and aesthetics vary considerably depending on the area of application. Conica provides solutions with a focus on reliability and precision, as well as performance and sustainability.
Conica was founded in 1977 in Schaffhausen, Switzerland that is still our major technical centre and the main production facility that represents typical Swiss values of precision, agility, and reliability. Conica also operates worldwide and supplies customers in over 70 countries, so in addition to our Schaffhausen facility, Conica also operates a developing production site in the UK as well as dedicated sales offices in the USA and China. All production is carried out with highly automated and process-driven technology, which is why Conica can guarantee consistently high quality at anytime and anywhere in the world. Conica believes strongly in being the best at what we do and do also focus our development and production on what we know best, namely innovation and manufacturing of state-of-the-art epoxy and polyurethane resin products and system solutions.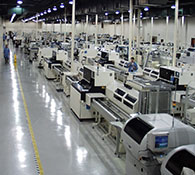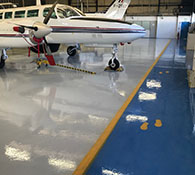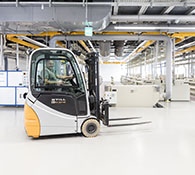 Conica has been independently developing resin flooring products since 1977 and these decades of experience are continuously channelled into new products to support our customers with ease of use, higher performance, and increased sustainability. Conica is certified in accordance with ISO 9001 Quality Management and ISO 14001 Environment Management Standards.
Please also refer to https://www.conica.com/en/industrial-flooring
We hope this initial information on our key supplier, Conica AG if of interest and assistance for your resin flooring project. You can call us for more information and advice on any aspect of resin flooring: 01257 266696 Alternatively, you can email us technical@resinflooringsite.co.uk and we will get back to you just as soon as we can.