Healthcare & Medical Facilities
Healthcare and medical facilities have also made huge changes and hopefully improvements to the environments in which people work and where their patients are assessed and treated, using pharmaceutical products and equipment. These improvements closely mirror those made in the pharmaceutical industries in terms of their requirement for hygienic, seamless, easy to clean, yet tough and resilient floor finishes. Resin floor finishes are therefore ideal for application and use in these facilities, where they are increasingly being used to replace traditional tiles and sheet vinyl type floor coverings. This is because tile joints can harbour dirt and bacteria, as also can sheet floor finishes even though with sheet flooring, this dangerous issue maybe hidden and spread laterally below any small cuts and penetrations through the surface.
As they do in pharmaceutical laboratories and production/packaging areas, resin floor finishes are ideal for these same applications in hospitals and other healthcare facilities from your GP Surgery and your Dentist to the many specialist consulting and treatment rooms, including operating theatres, where ESD performance is also necessary to dissipate any static electricity that might otherwise adversely affect sensitive electronic equipment. One important additional development in recent years with resin flooring materials has been with the so-called 'Comfort Floor' systems. These provide increased comfort underfoot and help to reduce impact noise, such as from footfall, where quiet is preferred and more conducive to good communication and treatment by medical staff, as well as the rest and recovery of patients, such as in busy hospital wards and corridors. The leading manufacturers such as Conica and Sika have worked to provide NCC with resin comfort floors for almost all applications in these facilities and you can see some of these references on this page and on the other pages of this website.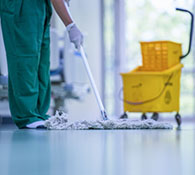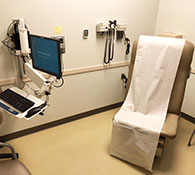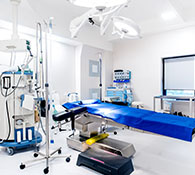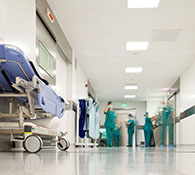 We hope this information relating to resin flooring in the healthcare and medical facilities is of interest and initial assistance on your project.
You can call us for our additional FREE healthcare floor design and installation support at any time during office hours on 01257 266696 Alternatively, you can email us at: technical@resinflooringsite.co.uk. We will get back to you just as soon as we can.