Petrochemical, Oil & Gas
The global petrochemicals industry has a difficult reputation after several environmental disasters and the impact fossil fuels have on global warming, and climate change in particular. However, these have also been the drivers for this industry to now be amongst the global leaders in developing alternative sustainable solutions, recycling, and environmental protection. This includes investments made by the huge corporations and start-ups within the petrochemicals industry umbrella, all now working on new and ground-breaking technologies that are more environmentally friendly and sustainable for the long term. At the same time, these are increasingly high-tech facilities and buildings, creating more demand for equally sustainable, durable, protective and easily cleaned floors, for which resin floor finishes are the ideal solution.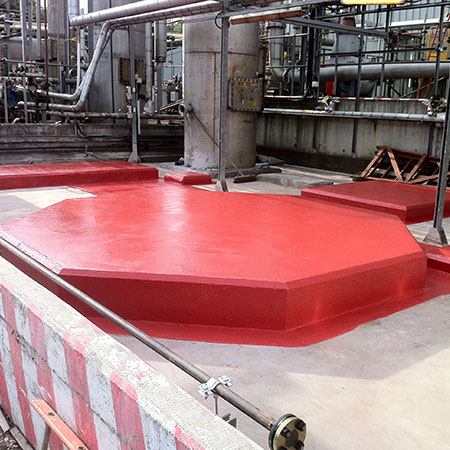 As a result of this historical development and diversification, the petrochemical, oil, and gas industries today have many unique structures, buildings, and facilities from offshore drilling platforms, to coastal refineries and then the many other processing and production plants that synthesize and supply the raw materials used in every area of our life. The 'raw' materials synthesised from natural coal, oil, and gas, as well as the various biofuels range today from all types of fuels and energy to many types of specialist resins used themselves for many different applications. These include resin systems for furniture production to textiles, as well as for almost every type of plastic and road surfacing, to advanced engine and bearing lubricants and ceramics, plus special additives for everything from cosmetics and pharmaceuticals to food and drinks. Interestingly, the base epoxy resin technologies are oil derivatives, whilst the other major resin flooring technologies are created by other chemical polymerisation reactions (e.g. acrylic, PU and polyurea resins).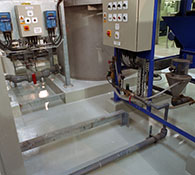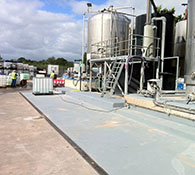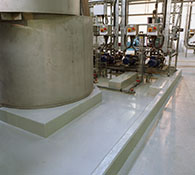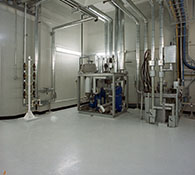 The result of this continuous development and expansion and specialisation of this industry over the last 20 years in particular, is that within the huge range of petrochemical related facilities all around the UK, there are a huge number of different areas with protective floor finish requirements. The nature of the industry means that most demand high performance finishes that resin flooring systems are ideal to provide, especially in terms of the chemical resistance, impact and abrasion resistance that is required. NCC have been involved in providing resin floors and many bespoke solutions for a great many of these projects in these facilities. One particular area of expertise from NCC is the selection, specification and installation of Atako vinyl ester resin flooring systems to give the highest levels of chemical resistance for many containment areas and zones in petrochemical plants. These are designed to protect the building structures and the environment for ground water protection.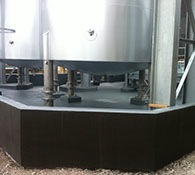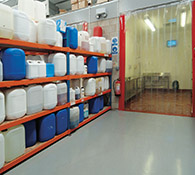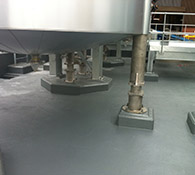 We hope the information relating to resin flooring system solutions throughout the petrochemical industry on this page and throughout the rest of this website, is of initial assistance. You can also call our specialists for FREE advice and support at any time during normal office hours on: 01257 266696 Alternatively, you can email them at any time to: technical@resinflooringsite.co.uk and one of the team will get back to you shortly.