Nuclear (incl. other Nuclear Facilities)
The nuclear industry and nuclear power in general can be a bit of a 'Marmite' subject – Many people love it, and many other people hate it! However, the fact is that until green energy can fully replace fossil fuels to meet our insatiable demand for power, then nuclear is here to stay. It is also true to say that given the radioactive half-life of radiation, we will need facilities to store and contain these for hundreds of years, with the floors and walls of these different processing facilities requiring the ability to be easily decontaminated, where decontamination is defined as: The removal or reduction of residual radioactive contaminants (sometimes in combination with other hazardous materials) from equipment surfaces (e.g. piping systems, tanks, and components) or from structures (e.g. floors, walls, and ceilings) by means of mechanical, chemical or other techniques to achieve a stated objective or end condition. from any radioactive materials.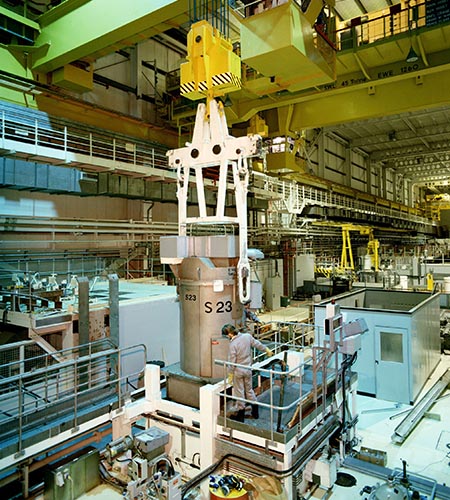 It is therefore very difficult, if not impossible to remove residual radioactive materials from porous substrates, and the methods used for decontamination of floors and other surfaces are primarily chemical using clean water to which one or more suitable chemical cleaning solutions, chemical gels or foaming agents have been added to increase efficiency. Usually this water and chemical cleaning is done in conjunction with mechanical brushing, steam and vacuum suction. Nuclear facility floors have to be rigorously maintained during service and operations, then also as a precursor to any upgrading and or dismantling and decommissioning works. The stress and exposure demands that this essential decontamination cleaning works imposes on the floors means that resin floor finishes are the ideal solution to ensuring that floor surfaces are easy to decontaminate. Nuclear facility floors must be suitably tested and certified to be completely non-porous, impermeable to water, even in the event of minor surface damage, fully resistant to all of the potential cleaning chemicals and mechanical cleaning equipment and methods. This in addition to all the other demands of high-tech, power production, chemical processing and heavy industry impact and loadings of course – No easy task, but NCC have been supplying the right resin technologies and products to meet these demands for more than 20 years already!
Keeping industrial power plant floors clean is always an important maintenance function, but in nuclear power plants, this function is especially important because it helps stop the spread of radioactive particles generated during the daily work routines by pedestrians and small-hard-wheeled vehicles etc., as well as during the maintenance on systems containing radioactive contamination. These contaminants can accumulate and spread in nuclear facilities in much the same way dirt and dust will spread through any other dry-process industrial plants. Sometimes in the same area and always in the same plant. Accommodating all the necessary floor area installation and performance requirements, with the additional function of being easy to decontaminate, is probably a good summary of why NCC is regularly consulted on what to use and how to install the resin flooring in areas of the plant. The specialist resin floor team at NCC has already been involved in providing specialist advice and support on decontaminable resin floor systems to the architects, engineers, and contractors, as well as the excellent facilities maintenance team crews, on site at BNFL Sellafield and at other UK nuclear facilities, for more than 20 years.
Our nuclear flooring expertise and experience is therefore likely to be second to none in the UK - at least!
Generally nuclear facilities need BS 8204-6 Type 5 and 7 Self Smoothening systems which are sometimes also used in multiple layers to provide totally impermeable floor finishes up to around 8/9mmm where they also meet the classification of Types 6 and 8 systems, but produced very resin rich, to ensure consistent and secure potential for rapid decontamination. Apologies that we cannot provide more supporting pictures on this page of our detailed experience in the many projects we have been involved with for resin floor finishes for the nuclear industry, but if you are also involved in this industry then you will understand the reasons. However, we can of course put professionals working at one establishment in touch with the key people to talk to about their resin floors at another nuclear facility, as this is how these things work.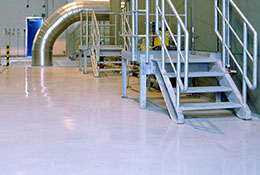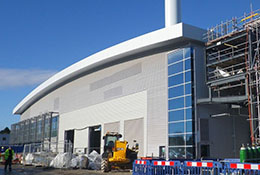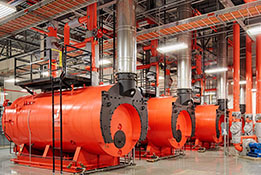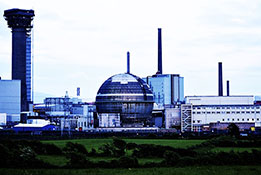 We hope the information on this page and throughout this website is of initial assistance and introduction to NCC and our expertise to provide support in nuclear facilities. You can call us for our FREE support at any time during normal office hours on: 01257 266696 Alternatively, email us technical@resinflooringsite.co.uk and we will get back to you just as soon as we can.