Other Industries & Facilities
In the modern world it seems that there can probably never be a practical list of all different industries and facilities, and if there was it would be so long as to be totally impractical. For this website we have identified a dozen or so of the industries and facilities that we are most frequently involved in and summarised them and their flooring needs in these pages, but immediately now we can see that we have missed Stadiums, such as the new Tottenham Hotspur stadium in London for example, where we have helped the designers solve complex resin floor jointing demands. There are no doubt many other specialist industries and facilities missed for this website launch, so we will add new focussed pages from time to time.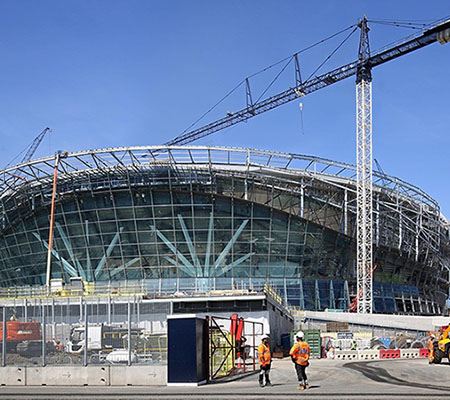 However, in the interim, no problem, we can summarise here that from the extensive range of different resin floor technologies, different products, systems and build-ups in our portfolio, the team here at NCC can provide resin flooring solutions with all necessary details and accessories for almost any type of industry and structure. NCC can provide specialist advice and support to achieve successful installation of your selected resin floor system, all around the UK, and from the design office, through system selection, specification, all the necessary (and often critical) detailing and CDM requirements such as full risk and method statements, through to any operative training, QA and QC Checklists, right through to successful completion and hand over on site. This all applies equally to new works and refurbishment projects. NCC resin floor specialists provide FREE expert and bespoke advice for your resin flooring project.
We hope the information on this website is of initial assistance. You can call us for our FREE support at any time during normal office hours on: 01257 266696 Alternatively, email us technical@resinflooringsite.co.uk and we will get back to you just as soon as we can.