DCP (Don Construction Products)

Don Construction Products is far more widely known today as DCP and the company origins date back to 1927 and early days working to produce cement waterproofing materials and construction chemical products. Today with almost 100 years global experience, DCP has developed manufacturing and marketing operations for their innovative cement and related construction materials in 15 manufacturing locations and a distribution network operating in more than 35 countries from the UK, and around Europe, plus facilities in the Middle East and now also in North America.
Over the years other well-known brands have been acquired and are now part of the DCP family including GRAB Resins, Ayla Construction Chemicals, Everlac and Sports Coatings ltd, with the DCP Group Headquarters and Business Units operating from Haverhill in Suffolk.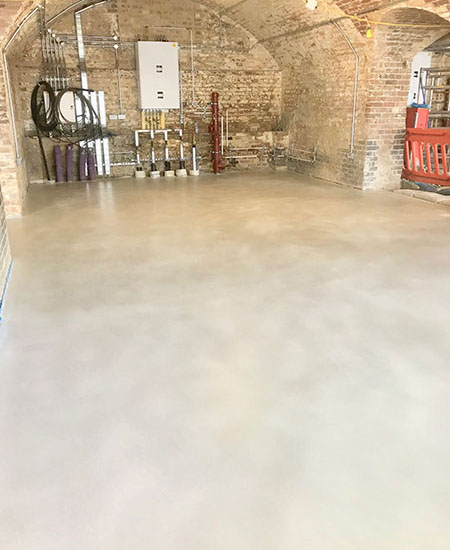 The focus of the DCP product range is in 4 core business units, with Concrete & Cement Technology, Underground Construction Technology, and Building Finishing Products being the main interest for NCC and our contracting customers. The DCP cementitious screeds, underlayments and toppings use their innovative technology to provide reliable, cost effective flooring products for safe and secure site installation on new and refurbishment projects throughout the UK.
The top cement flooring brands from DCP include the Cemflow screed range and patch repair range, the Tibmix & Monoshake ranges of Dryshakes and the Setseal and Sethard curing, sealing and surface hardening systems.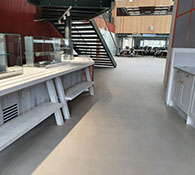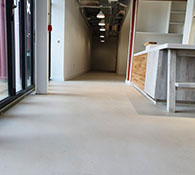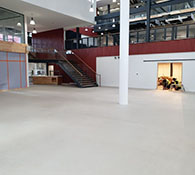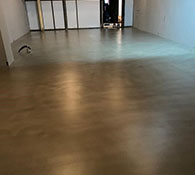 One of the most widely specified and installed systems for NCC is Cemflow Commercial, which is supplied as a pre-blended dry powder and can be pumped and applied at between 0.5mm to 20mm (in one application) to provide an ideal underlayment, or even as a wearing surface. The system is self-smoothing, dimensionally stable, and fast drying, and it is suitable for application on many different subfloors and substrates, including concrete, cement screed mortars, even old well-bonded granolithic or resin screeds for rapid refurbishment!
Note: Always refer to NCC before specifying or installing to overlay any existing materials on your floor – NCC and DCP will ensure you 'Get it Right First Time'!
For more information and advice relating to the specialist DCP cementitious flooring systems, during normal office hours you can call: 01257 266696– Alternatively at any time, you can email us with any additional questions, including any supporting pictures, sketches, or drawings etc., to: technical@resinflooringsite.co.uk. We will get back to you and help find the best solutions just as soon as we can!