Flexible & Crack-bridging Resin Floor
In recent years, there has been increased focus on the resilience of floor coverings, for both several different reasons including health and ergonomics for comfort underfoot and the reduction of noise in the workplace to reduce footfall and other impact sound transmission, plus crack-bridging performance to accommodate surface movement and cracking, whilst maintaining a sealed resilient surface. This led to more state-of-the-art chemistry developments in flexible resin technologies, which now provide cost effective and yet exceptionally durable, resilient floor covering systems, including the so-called resin comfort floor systems. These have the resilience of sheet linoleum and vinyl flooring, with low emissions, reduced footfall noise, and this achieved with an integrally fully bonded system. This gives the significant advantages over all types of sheet flooring system that there is no risk of lateral water underflow, and/or there is no possibility of any hidden growths of bacteria and other microorganisms in the event of any cuts or damage.
Additional systems have been developed that are extremely tough, resilient and crack-bridging, which makes them ideal for Car Park Deck Waterproofing systems.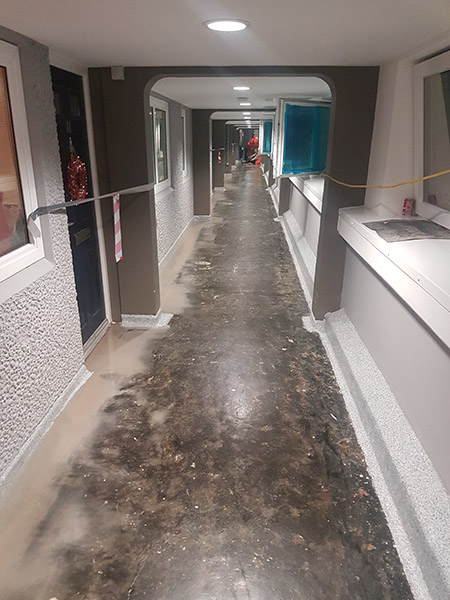 These new flexible and resilient resin floor technologies are primarily based on 2-part, UV-light resistant, polyurethan (PU) resins, with the system build-ups for specific applications and specialist resin flooring applications, often made in combination with 2-part epoxy resin technologies e.g. for increased substrate penetration and adhesion. Therefore the range of flexible and resilient resin floor finishes for use as resin comfort floors for internal finishes, and high-performance, elastomeric systems for podiums and parking structures continues to grow.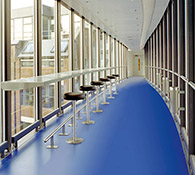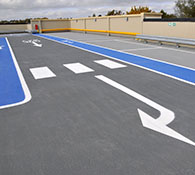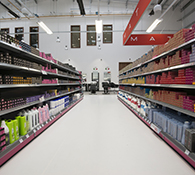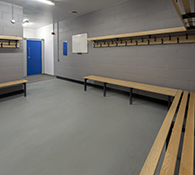 We hope the information on flexible resin flooring solutions is of initial assistance. You can call us for our FREE support at any time during normal office hours on: 01257 266696 Alternatively, email us technical@resinflooringsite.co.uk and we will get back to you just as soon as we can.