Fossil Fuels
As outlined in our introduction to the power industry and resin flooring for the buildings and structures, in the UK fossil fuel power stations were originally all coal-fired, then Oil-fired power stations and North Sea Gas-fired power stations came along. The most polluting were understandably the oldest coal-fired ones, with those designed to continue in operation generating power past around 2000 had complex systems added for a process known as FGDS – Flue Gas De-Sulphurisation. This means that all the smoke and exhaust gases produced by burning the coal was filtered to remove the dangerous pollutants, some of the most aggressive being derived from the sulphur content of the coal, which burns to form sulphur dioxide (SO2) that dissolves in atmospheric humidity (moisture – H2O), forming sulphurous (H2SO3 and then the better known 'nasty' sulphuric acid (H2SO4). This attacks the concrete and steel flues and chimney of the plant, then eventually returns to the ground, and this is what is known as 'acid rain' that we have all heard about at school.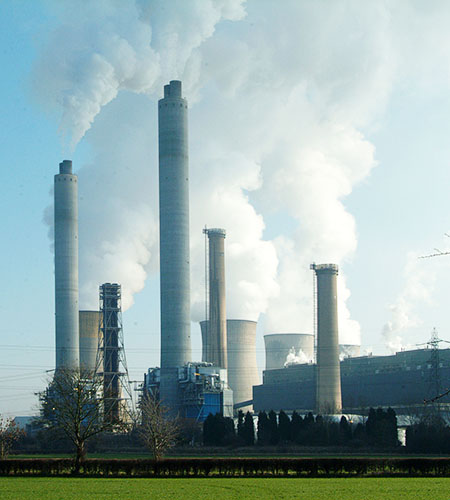 Depending on the prevailing wind and weather conditions, this acid rain can fall locally or far away, even right across Scandinavia (Denmark, Sweden, Norway, Finland) from the old coal and oil fired British power stations. However, we should also note that once the FGDS systems were installed, then the 'smoke' sometimes still seen billowing from power station cooling towers, is actually just steam. The polluting sulphurous acids and other chemicals are trapped in a system of condensers and remained in the plant, which also requires highly acid resistant floors and surface coatings to protect the concrete and steel structures from attack. NCC have been involved in these specialist works for more than 30 years and can always advise on any projects in any fossil fuel power plants anywhere in the UK.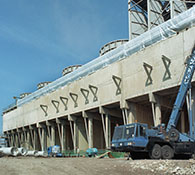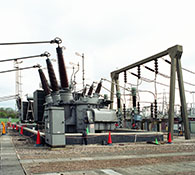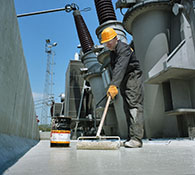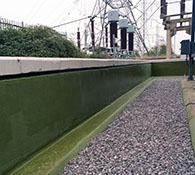 We hope the information on this page and throughout this website relating to the resin floor requirements of coal-,oil-, and -gas fired power stations is of initial assistance. You can call us for our FREE support at any time during normal office hours on: 01257 266696 Alternatively, email us technical@resinflooringsite.co.uk and we will get back to you just as soon as we can.