Pharmaceutical & Cosmetics
The pharmaceutical industry is always at the front of technology and innovation with ever more hygienic and clean facilities for the development, production and distribution of their products and equipment for people and animals. The UK is a global leader in many areas of pharmaceuticals, from state-of-the-art research in biotechnologies and genome analysis of viruses, to the development of all types of pharmaceutical products. This is such an important industry to the UK PLC., and why so many leading and specialist companies choose to build their HQ's, research, and production facilities here in the UK, as despite the relatively high operating costs, the advantages are clear. This is not new, but a continuing trend and the NCC team has been involved in providing hygienic resin floors and wall coating systems to the pharmaceutical industry all around the UK for more than 20 years.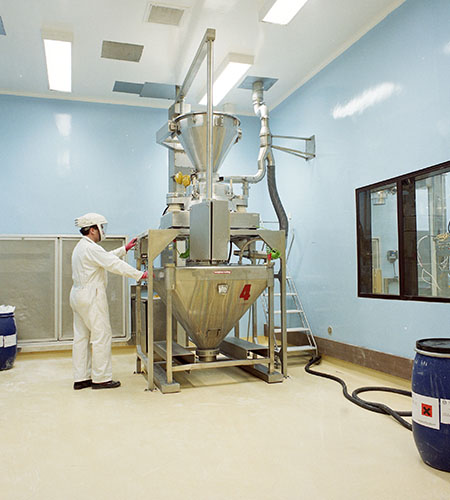 NCC has supplied resin floor systems to the pharmaceutical industry at every stage of their processes, including from initial raw materials production and chemical containment, through both research and development laboratories and hygienic and cleanroom production facilities. These include those with additional ESD requirements for sensitive electronic equipment, through to positive air pressure packaging and storage, in fact all along the products logistics journey to the end users.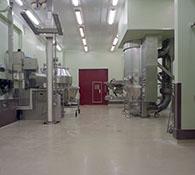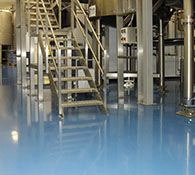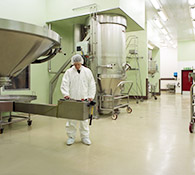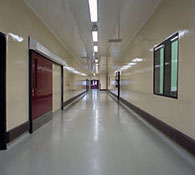 The Cosmetics industry developments and facilities have followed closely behind pharmaceuticals in the standards of hygiene and cleanliness applied to their facilities. This makes perfect sense, as whilst not generally taken internally, cosmetic products are applied directly to the skin hair and nails every day, so the need for their hygiene and safety in contact is essential. NCC have provided hygienic resin floors and equally hygienic wall coatings to many cosmetics manufacturers for many years. These include production and logistics plants for Estee lauder and Whitman Laboratories, as well as International Flavours and Fragrances Ltd (IFF), now part of Irish Country Gold, who supply almost every cosmetics (and food) producer in the UK and many around the world with ingredients for their products – all produced over durable, slip-resistant and easily cleaned, hygienic resin floors from NCC.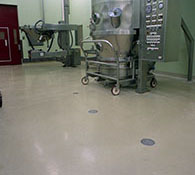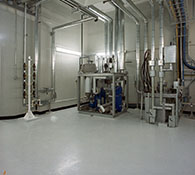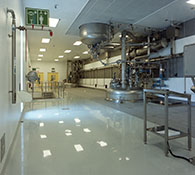 The pharmaceutical industry also played a major part in the development of specific clean room materials and indeed standards and specifications for these systems that are now known as CRM Products for specific cleanroom conditions. This means that these products are not only hygienic and easily cleaned, but they are also watertight and have good chemical resistance, plus very low emissions to the air once hardened.
We hope this information relating to resin flooring in the Pharmaceutical & Cosmetics industry is of interest and initial assistance on your project. You can call us for additional FREE floor design and installation support at any time on 01257 266696 Alternatively, email us technical@resinflooringsite.co.uk and we will get back to you just as soon as we can.