Atako's ATB-300 Vinyl Ester Resin Flooring Systems

Atako are a real resin flooring specialist, working for 35 years with their Atako ATB-300 systems based on unique vinyl-ester resins that provide the right resin flooring solution in many extreme locations throughout processing industries and utilities, right around the world. Atako ATB-300 Vinyl-ester systems can deal with extreme temperatures as well as simultaneous mechanical impact and abrasion. ATB-300 systems withstand high Delta-T's up to 220°C and have high temperature resistance from zero kelvin up to 225°C. The ATB-300 systems have outstanding chemical resistance to perform on concrete floors, slabs, sump pits, walls, beams, drains, wastewater treatment plants, loading and loading areas, secondary containment areas, production areas, pump foundations and many more areas can be successfully protected.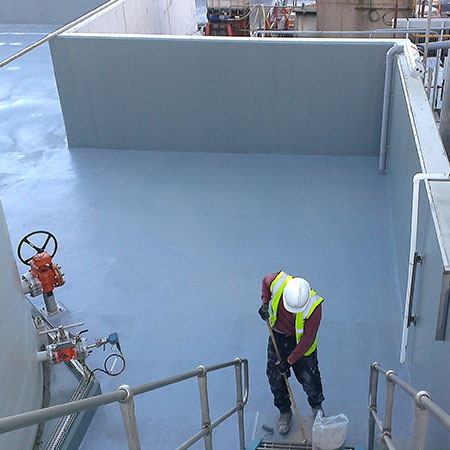 Atako ATB-300 vinyl ester resin based flooring systems are effectively "shrinkage free" in curing, (tested by the Polymer Institute in Germany), highly chemical resistant, including against strong and aggressive acids, and they are UV stable so they will therefore give you a return on your investment for many years to come. No more emergency weekend repairs, no more unsafe areas, no more down time or closures around your plant due to people doing 'necessary concrete surface renovation work, no lengthy shutdowns and many more advantages – total solutions to your concrete corrosion problems. ATB-300® Vinyl-ester systems are a complete solution for the protection of concrete and metal structures. They protect these surfaces against chemical attack by acids, alkali's, solvents in an extensive list of over 1600 different aggressive chemicals that have been tested for full and partial immersion without significant deterioration over a period of at least 12 months or more.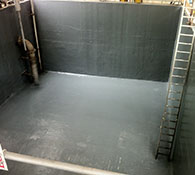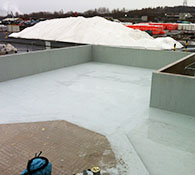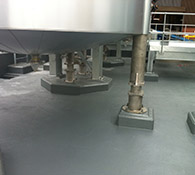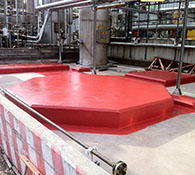 For more information and advice relating to the specialist Atako ATB-300 resin flooring systems, please call: 01257 266696 Alternatively, you can email us technical@resinflooringsite.co.uk and we will get back to you.