Educational Facilities
The floor finishes in most of our educational facilities from nurseries and kindergartens, to primary and secondary schools, to colleges and universities, have all had a similar development history to the floor finishes used in commercial and retail premises. Historically schools had wood, or even stone floors in the oldest buildings, then came the introduction of linoleum sheet flooring in the late nineteenth and early twentieth centuries, which was then largely displaced in the latter half of the 20th century by vinyl sheet and tile floor finishes that were originally considered broadly equivalent, but at a lower cost and were cheaper to install.
There is more information on this development of linoleum and floor finishes on our website on the Commercial and Retail resin floor finishes page, so as not to repeat this, you can follow this link: Commercial & Retail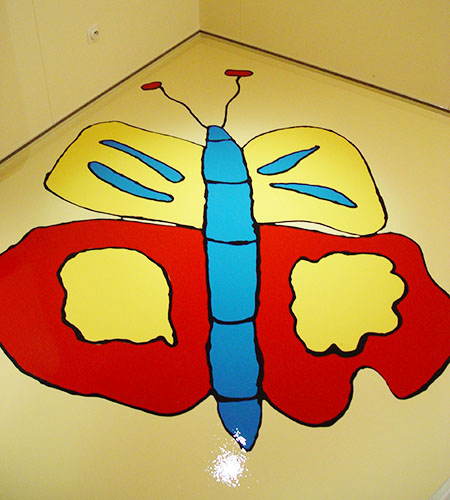 In summary the advantages of these liquid applied flexible resin floors and resin comfort floors are also the same for educational facilities, but the key priorities and relative importance maybe different for young people:
During installation, the advantages are:
No time wasted cutting sheets / tiles to fit on site, plus no offcuts going to waste.
Easy installation to any area shapes with unlimited design and creativity.
No joints to be welded, otherwise sealed, or overlapped and bonded with adjacent sheets, and no joints in the seamless resin floor finishes at all.
No additional priming, levelling, waterproofing layers to be applied with extra works, required, as these are all an integral part of the system build-up.
No additional VOC emissions or fumes from solvents, welding flux, or special detailing adhesives etc.
Low VOC and low odour systems for minimal disruption and closure.
Easy colour demarcation and delineation of zones and areas with no joints.
For performance in service, the advantages are:
Waterproof & no risk of lateral water underflow in the event of cuts in the surface.
Seamless with no joints and no risk of hidden bacterial or microbiological growth.
Hygienic and easily cleaned surfaces.
Tough and resilient surfaces resistant to abrasion and scratching.
Sound absorbing to reduce footfall and other impact noise.
Slip and/or skid resistant to the required degree and profile (generally R9-12).
Systems for pedestrian and vehicular traffic areas with the same finish.
Statically crack-bridging as well as dynamically for movement and vibration etc.
Low VOC and particle emission in service, systems good indoor air quality.
UV light resistant, non-yellowing and lightfast systems.
Easy to refurbish and restore to new condition by simple overcoating for increased service life and sustainability with less waste and increased durability.
As a result of these developments, the new generations of flexible resin flooring and resin comfort floor systems are now the ideal floor finishing solution for almost every area of flooring throughout our educational facilities. The key drivers for change to resin comfort floor systems, should probably be their increased sustainability and the health advantages of better air quality with their exceptionally low VOC emissions, but in the modern world the speed of installation and ease of refurbishment are also important factors. Flexible resin floor finishes and resin comfort floor systems are ideal for both new and refurbishment works almost everywhere in nurseries, schools, colleges, and universities. This includes all areas from the main entrance and corridors, classrooms and laboratories, technical areas, and IT departments, including those requiring ESD conductive flooring, plus the kitchens and canteens, the sports halls and throughout the changing rooms and toilets Pretty well everywhere around the school.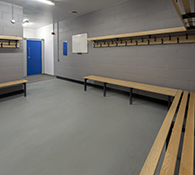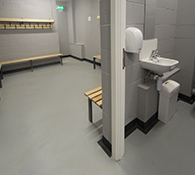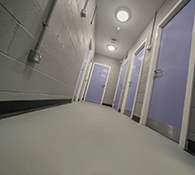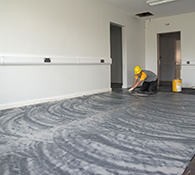 Resin Comfort Floors are therefore now the ideal solutions and real cost and performance alternatives to sheet flooring systems, and in almost every area of most educational establishment. The specialist team at NCC can provide more advice and support for your school or university flooring project, especially with the extensive range of comfort flooring systems from our manufacturing partners, Conica and Sika, who originally pioneered many of these technologies in Switzerland and elsewhere.
We hope the information on resin flooring solutions is of initial assistance. You can call us for our FREE support at any time during normal office hours on: 01257 266696 Alternatively, you can email us technical@resinflooringsite.co.uk and we will get back to you just as soon as we can.