Resin Flooring Contractors
In addition to helping you to define the key selection criteria for your resin floor, our experts will then help you to prepare a detailed specification, including all of the necessary detailing at joints, drainage, upstands around equipment on the floor etc. This is necessary to ensure that everything is correctly coordinated to meet all of the resin floor's requirements that we have previously defined together, and in the most efficient, durable and cost-effective way.
An additional key part of every successful resin flooring project is also to define and select the right method of preparing the existing or new concrete or cement screed surface and to select a suitably trained and experienced Resin Flooring Contractor.
Areas of Resin Flooring are not usually a job for local painters or General builders! Equally not all types of resin flooring are laid the same way, plus different environmental constraints - So contractor training & support is required – NCC provide this technical expertise and practical experience – On Your Floor!
Resin Flooring Contractors - The NCC Network
Resin Flooring Contractors can be a source of difficulty – Specifically we mean in trying to select the right one for your specific project.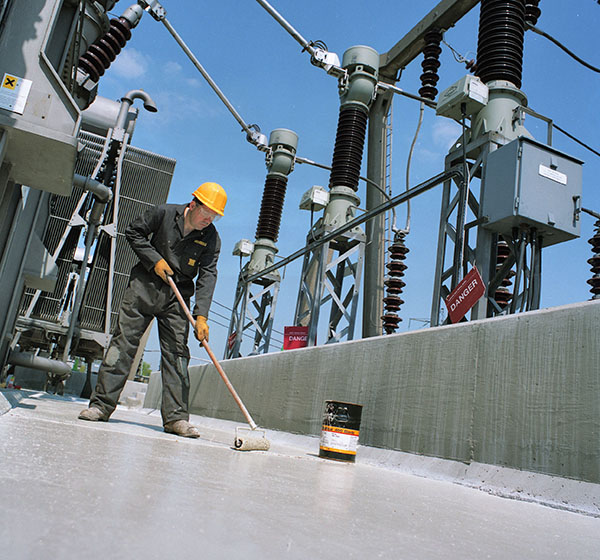 Resin Flooring is undoubtedly a specialist trade for sure once you go past the simple resin floor seal and paint coatings (Type 1 or Type 2), which to be honest most tradesmen and competent DIY-ers can use with a bit of guidance and care – provided the surface cleaning and preparation is also completed correctly of course! – An old saying in the resin flooring world is that the "surface cleaning and preparation is at least half the job"! Thereafter with all of the more complex and multi-coat / multi-layer systems, the SL and Screed type systems (Types 3, 4, 5, 6, 7 and 8), so for a successful job we would only ever recommend an experienced specialist resin flooring contractor and one who is fully experienced in the specific resin flooring system that is to be applied
This is essentially because as detailed on our Resin Floor Technologies page, there can be completely different characteristics, mixing and application techniques and procedures between the different types of technologies available for use in resin flooring. There are even incredibly significant differences between different specific resin flooring systems and products of the same resin technology – For example in terms of substrate moisture tolerance, intercoat waiting times and pot-life / working time to mention just a few!
Overall, this is probably one of the most important things to understand when selecting the right resin flooring contractor for your project. It is important to check that the potential flooring contractor has experience in installation of the specific resin flooring products and systems specified for your project – Do not leave the choice of system to the contractor – You do not usually want whatever is cheapest, what is in stock, or left over from their last job!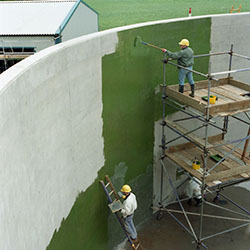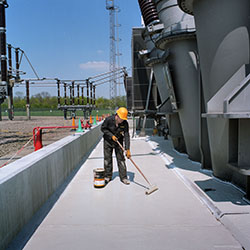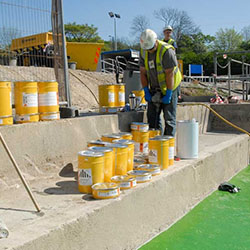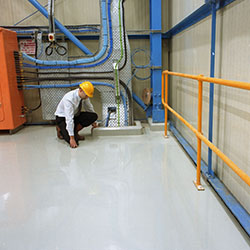 There are many significant and substantial differences between the different resin floor technologies, resin floor types and resin floor system build-ups of systems, some of which are even diametrically opposed, so in no particular order of priority as it depends on your project requirements and environment etc., this is critical in terms of:
The concrete substrate preparation and the depth or roughness of profile required (e.g. to avoid the substrate profile being reflected in the finish and greatly reducing the aesthetic appearance).
The permissible concrete moisture content and the resin flooring systems vapour movement / diffusion capabilities (e.g. to prevent bubbling, blistering and subsequent delamination).
The resin flooring materials VOC content (e.g. to determine any HSE Restrictions or potential risks during installation to other trades, or of potential cross-contamination with products such as foodstuffs, then the longer term effects of any VOC's for people living or working in the area).
The resin flooring system products required methods and timing for mixing and the pot-life window for their application, plus the inter-coat waiting times (e.g. all such timings are critical for correct mixing, application and hardening, within the timing of your overall site programme).
The final curing and hardening times before exposure and service at different temperatures and humidities (e.g. these are critical for obtaining the required mechanical impact/wear resistance as well as any liquid exposure and chemical resistance before going into service).
The system durability in the proposed service area and environment (e.g. What is the track record and anticipated service life in your project environment and exposure).
The temperature limitations for the system during installation and service (e.g. all resin flooring materials are thermoplastic to some extent and have different limitations for application, hardening and service at different temperatures)
If any of these important requirements are not fully understood and correctly observed by the Flooring Contractor and the Owner or their Project Managers - then 'Buyer Beware'
From NCC Resin Flooring Site's nationwide network, we are continually working with many different specialist resin flooring contractors, who between them work all over the UK and with all of the different resin flooring technologies systems on the market, Many specialise in only certain resin floor technologies and resin floor types as a way to make life easier for their site teams and prevent errors, but not everyone is this sensible! The NCC Resin Flooring Contractor Network includes companies of all different sizes and particular areas of expertise.
Some resin flooring contractors also only work locally or regionally and so these are generally located in the major UK cities, in fact most tend to work regionally, but others operate nationally, especially with the more complex resin technologies and systems – Such as Anti-Static /ESD systems or the Vinyl Ester Resin Floor Technologies for example. With the NCC Contractor network we can always provide you with the details of at least one or more experienced resin flooring contractors that will be able to provide you a free quotation for your resin flooring project, in line with one of our detailed specifications and method statements – Which we will also provide 'FOC' and with no obligation.
The best resin flooring contractors will always provide you with a copy of their own specific project and client reference portfolio. We strongly advise that you should always check these, and indeed, where possible visit at least one of their previously completed resin floor installations. You will undoubtedly gain additional information and advice that will be to your advantage and financial benefit when making the selection of the most suitable resin flooring contractor for your facilities. It will very often not be the cheapest that is the 'Most Cost Effective' in the long term – so please choose wisely.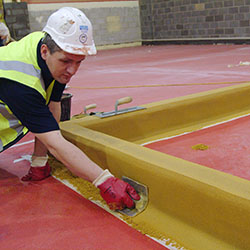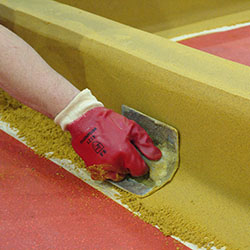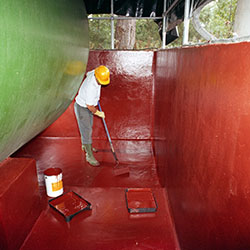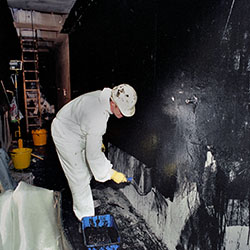 For advice on finding and selecting the right specialist resin flooring contractor for your project - please call any of our offices and one of our Resin Flooring specialists will be more than able to assist you.
We hope the information relating to your industry area and project is useful and of initial assistance. You are also welcome to call us for our FREE support at any time on: 01257 266696 Alternatively, you can email us technical@resinflooringsite.co.uk and we will get back to you just as soon as we can.